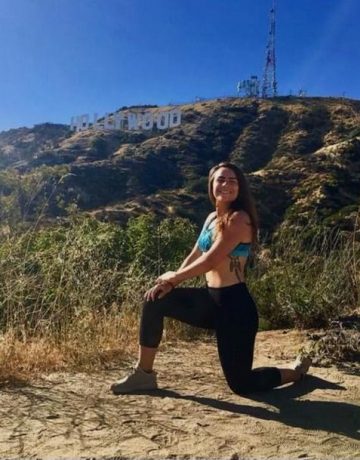 Harriett Pallett
Personal Trainer
Biography:
I'm Hattie I am Personal Trainer here at Knightlow Fitness Studio.
I've recently just moved back from Los Angeles where I have been an ex athlete and training for the past 5 years. Fitness is such a huge passion of mine, being able to help others to achieve there personal goals is the greatest fulfilment for me.
My style of training is very adaptable to your needs, our session will consists of a wide range of movements that will keep you motivated and focused. Our goal here is to get you ladies feeling your best!
My success has been from a wide range of clientele, from athletes to pre/ post rehabilitation along with helping you ladies to loose weight and tone up.
We at Knightlow understand that eveyrone leads a busy lifestyle. Which is why we aim to provide valuable 1-1 sessions in an enjoyable environment, that allows me as trainer to support your needs and help reach your goals.
Qualifications:
• Bachelors Sports Exercise science
• Minor(BA)- Sports Management
• American Aerobic Association International and International Sports Medicine Association (AAAI – ISMA) Personal Fitness Trainer 3
• International Sports Science Association (ISSA) Strength And Conditioning
• FA Level 1 Coaching Certification qualification
• Level 1 Nutrition Certification
• Level 3 CPD Physiotherapy
• Bronze Level Olympic Lifting Certification